Healthy and Fresh from the kitchen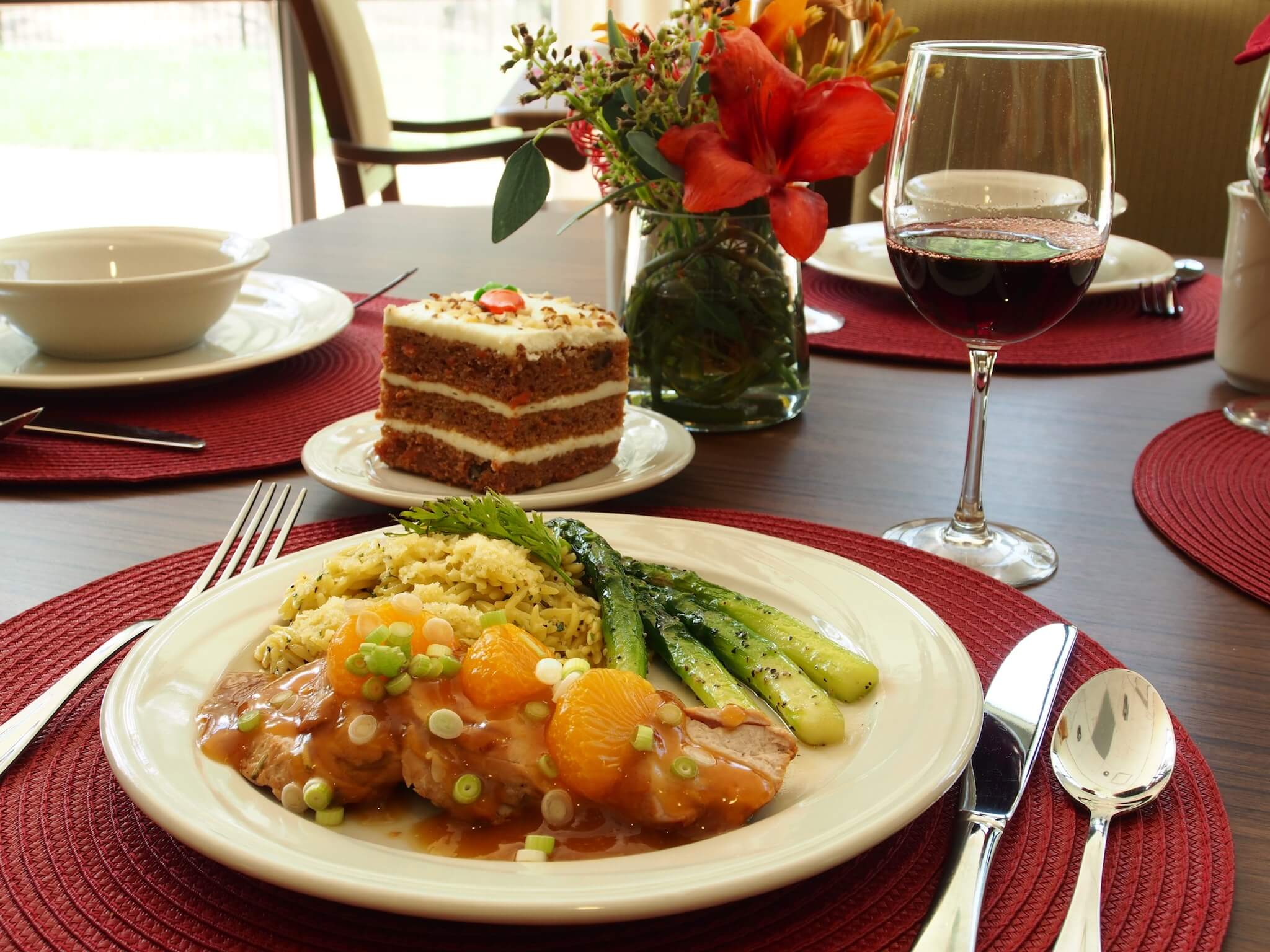 If you're looking for a picturesque and exceptional location for your short-term rehabilitation or long-term care needs, Forest Ridge Senior Living will exceed your highest expectations. We have highly-skilled and seasoned chefs on staff, meaning every meal you enjoy during your stay with us will be healthy and delicious. Call 719-686-6500 and ask us for more information on the entrees and outstanding meal choices you'll be enjoying when you trust Forest Ridge Senior Living with your recovery and care, or check in with us here for our updated weekly menu.
Culinary Excellence, Starts in the Kitchen
Most cooks hold a culinary degree and every cook has over 20-years experience
Availability/accommodation/provision of therapeutic and mechanically altered diets
Five-week rotating menu reviewed and approved by Registered Dietician
Inclusion of resident requests, holiday meals, and resident-chosen Meal-of-the-Month
Fresh fruit available every day
Intimate dining rooms w/meal service in each neighborhood.
Made from scratch meals and desserts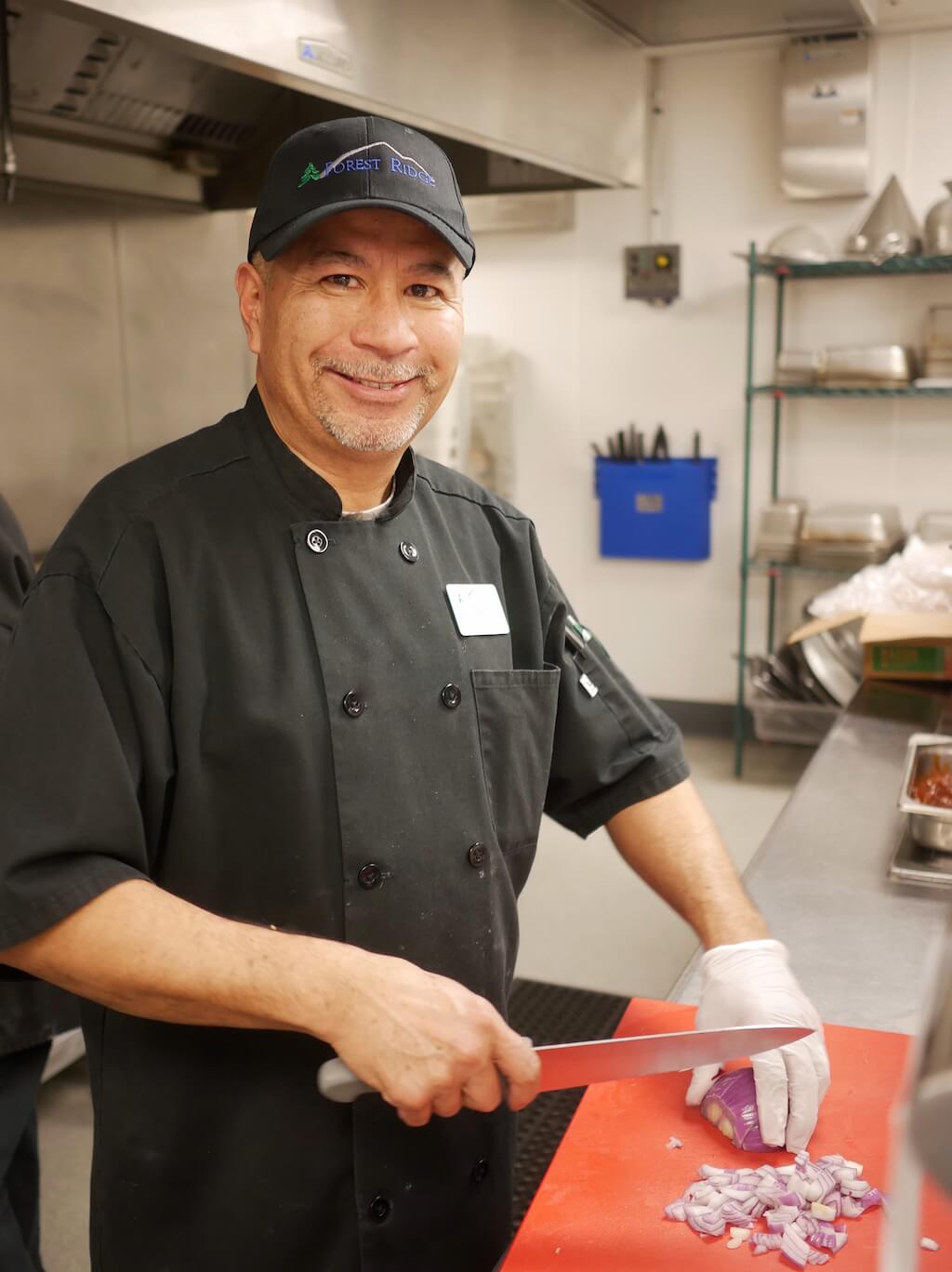 Always Available Menu
Classic Cheeseburger
Served on a bun with American cheese, lettuce, tomato, onion & pickle.
Egg Salad
Served on your choice of bread with lettuce or no bread on a lettuce leaf.
Turkey Sandwich
Served on a Croissant with dill havarti cheese, lettuce & tomato.
Loaded Baked Potato
Served with butter, sour cream, shredded cheese, bacon & chives
Grilled Cheese
Served on choice of bread with American cheese.
Chef Salad
Served with lettuce, turkey, ham, American cheese, tomato & boiled egg with choice of dressing.
Side choices are:
French Fries, Chips, Cottage Cheese, Chicken Noodle Soup, Tomato Soup, Garden Salad and Fruit bowl.
Available dressings are: Ranch, Italian, Bleu Cheese or French