Discover the Forest Ridge difference.
We pride ourselves on providing residents with clinical excellence and "compassionate care with heart" in their journey to recovery. Our newly built facility sits safely on the hospital campus of Woodland Park, CO. With gorgeous mountain views, everyone is sure to find Forest Ridge Senior Living a relaxing and enjoyable environment. Our friendly and highly trained nursing staff provides an encouraging and comfortable stay for all. For both short-term guests and long-term residents, we offer an exceptional setting ensuring a positive experience for you and your family. Whether you need rehabilitation, long-term skilled care, memory care, or in-patient hospice stay, Forest Ridge is sure to make you feel right at home. We look forward to answering any of your questions, and welcome you to Forest Ridge.
At Forest Ridge we pride ourselves by providing residents with clinical excellence, and "Compassionate Care with Heart". Learn about our dedicated team and find out if our facility is right for you or your loved ones.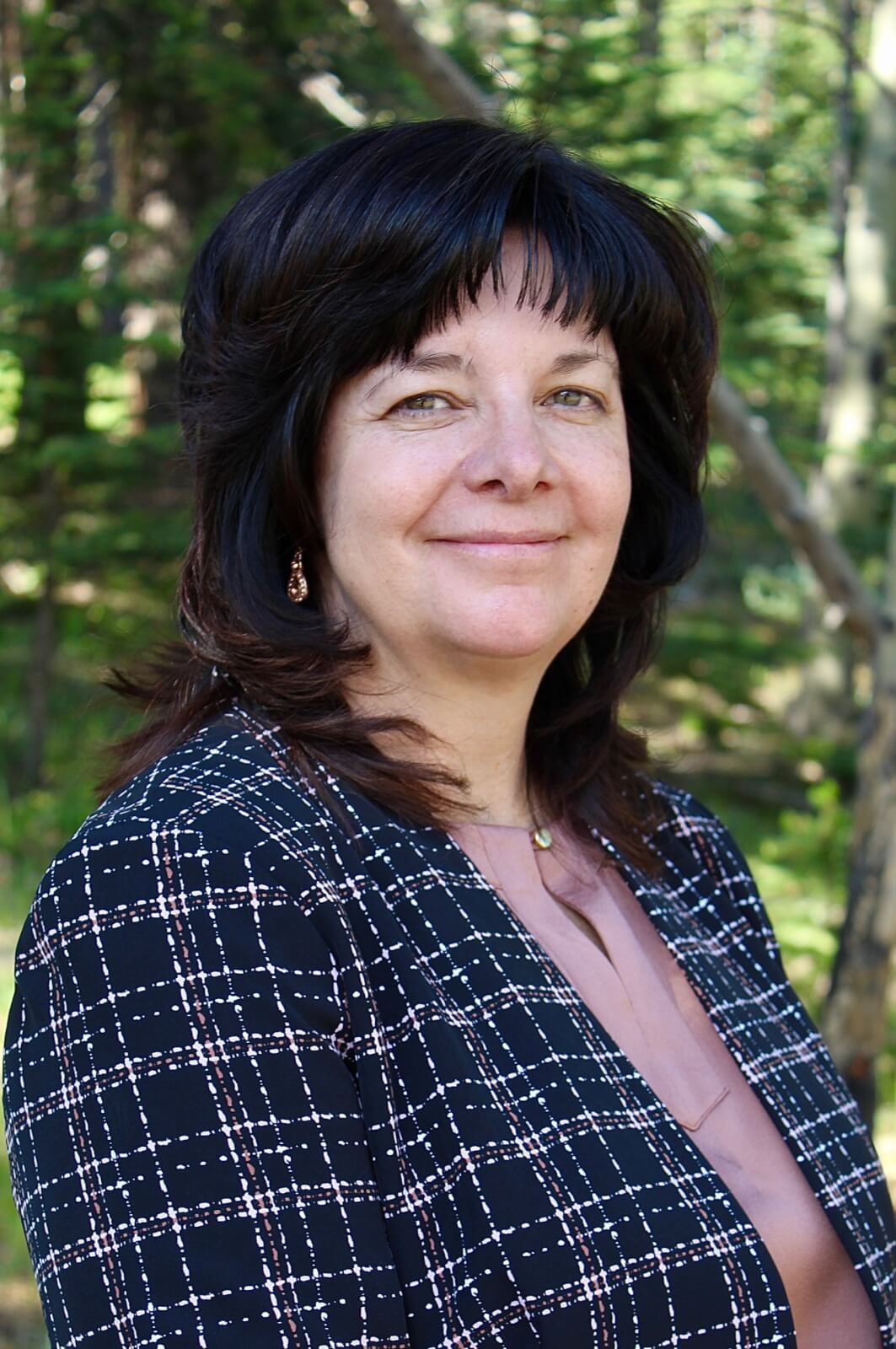 Diane Herndon grew up in Celina, Ohio. Several years after she graduated High School, she moved to Colorado where she began her career as a Certified Nurse Aide in Long Term Care. She quickly realized she had a passion for working with the geriatric population. Before obtaining her degree in 2004, she also worked as an Activity Assistant and a Social Service Assistant. After earning her bachelor's degree of Social Work from Colorado State University-Pueblo, she began working as a Social Service Director. She later took a position as a Certified Activity Director. It was during this time that she realized she wanted to pursue a career as a Nursing Home Administrator with her goal to make a positive difference in the lives of the residents, as well as the employees who care for them. Altogether, she has over twenty-five year of experience in Long Term Care. She is currently a certified Nursing Home Administrator, Social Worker, Activity Director, and Nurses Aide. When not working, Diane enjoys spending time with her husband and family. She loves walking with her dogs in the Colorado sunshine, and playing with her grandkids. She has strong relationship with God and believes the Lord has given her the tools and integrity to provide high quality care for the elderly. She is honored to be the Administrator at Forest Ridge and believes the mission statement says it best, "Compassionate Care with Heart".
Transitional Care Manager/ Resident Assessment Coordinator/ Infection Preventionist
Jamie Hutchins, Director of Nursing at Forest Ridge Senior Living, began pursuing an education in nursing after being a homemaker and home educating her 4 children. With the support of her family, Jamie graduated from nursing school with honors in the top 10% of her class. Jamie began working in Colorado Springs at a skilled nursing facility as a charge nurse and then became a primary care nurse for a hospice organization. When Forest Ridge Senior Living opened, Jamie was among the first group of nurses hired. Jamie came on full time as MDS Coordinator in June of 2016 and has worked as Director of Nursing from May 2017 to November 2021.  In November of 2021 Jamie took on the role of Transitional Care Manager, Resident Assessment Coordinator, and continued in the capacity as Infection Preventionist. Through her work at Forest Ridge Senior Living, Jamie desires to honor the Lord by serving others — the residents, their families, and the Forest Ridge staff. This desire is summed up in a statement often heard among the management at Forest Ridge Senior Living — "Compassionate Care with Heart." When Jamie is not working, you will find her exploring the beauty of Colorado with her husband or spending time with her children and grandchildren.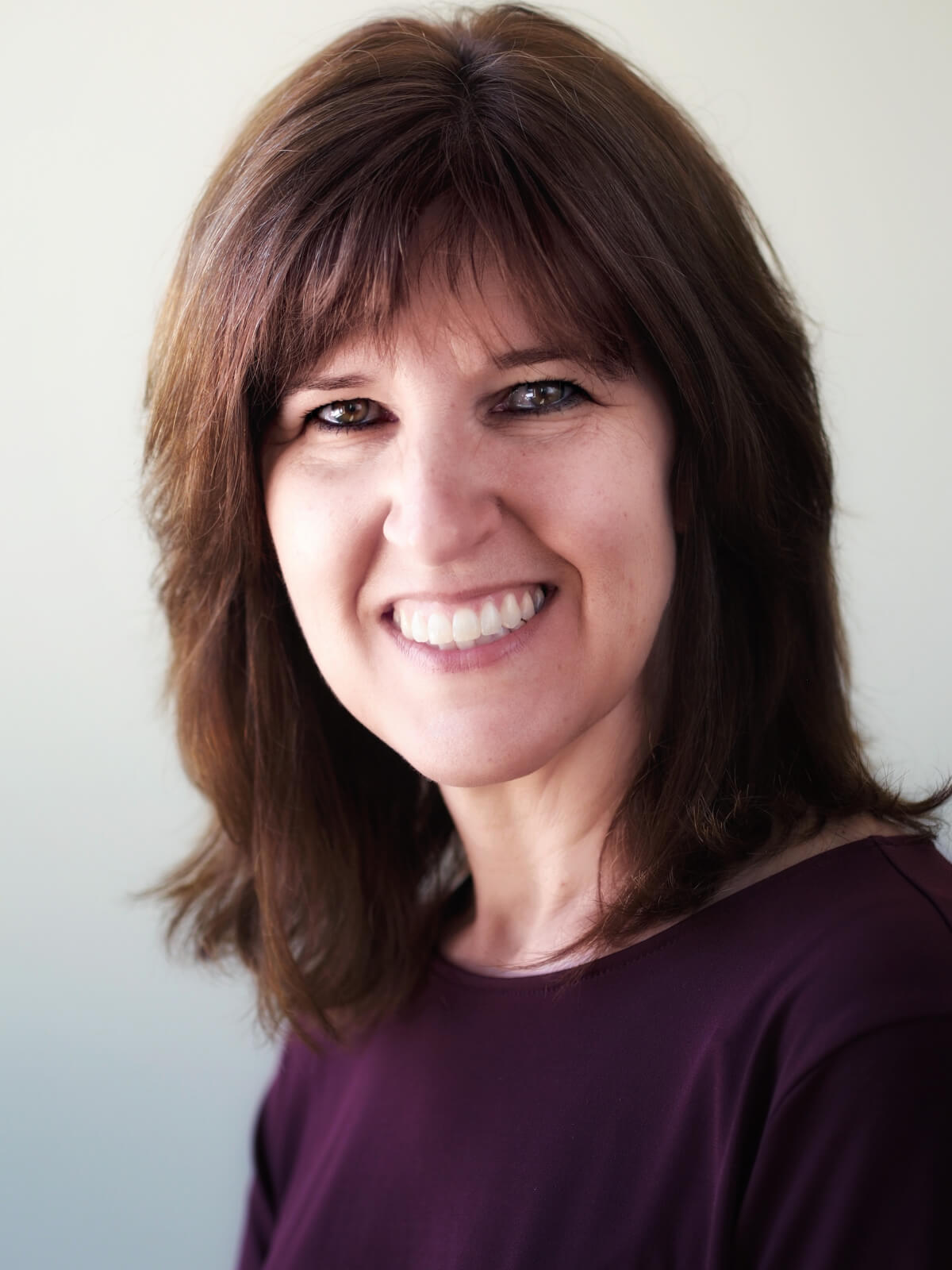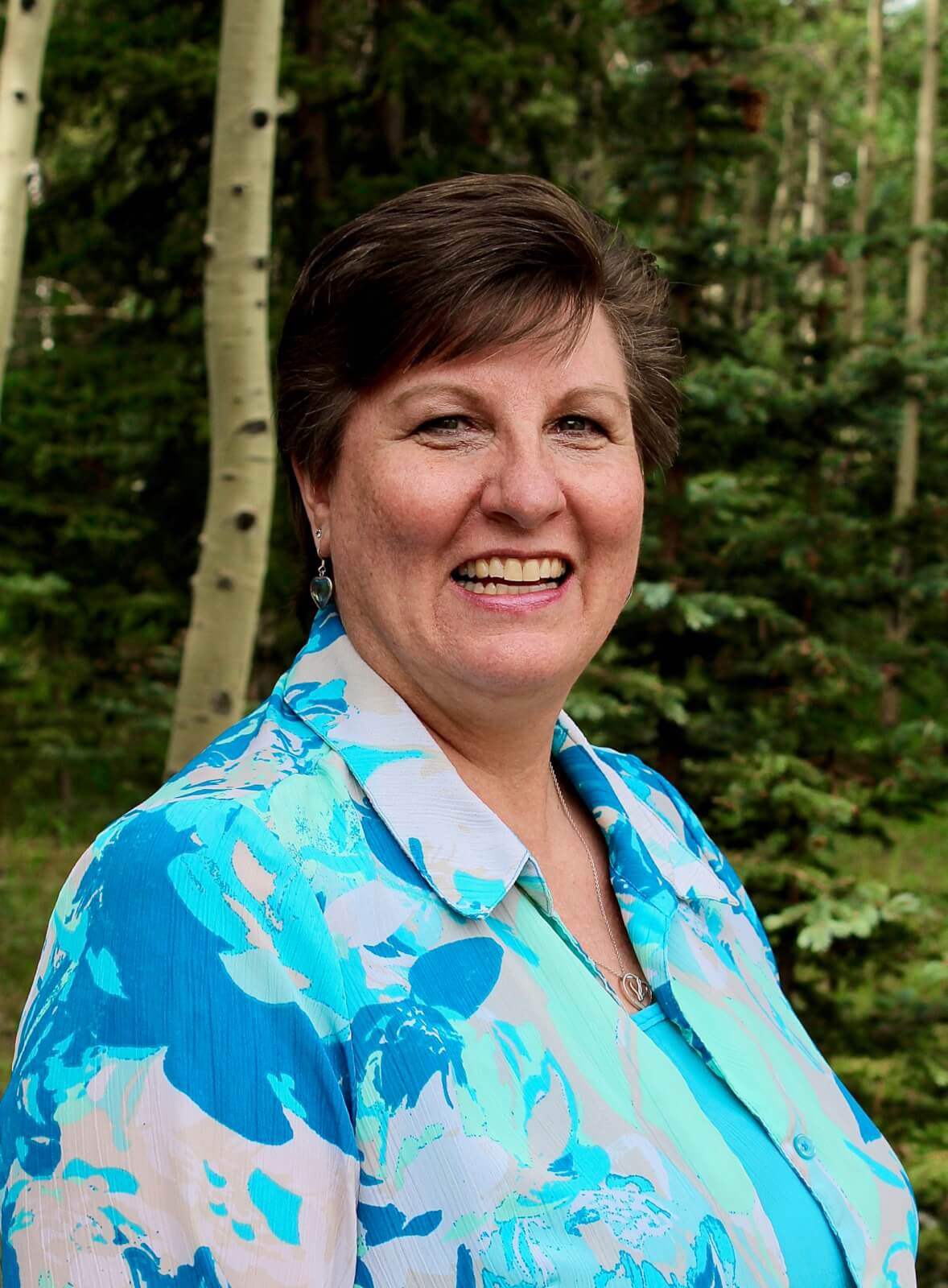 Christi brings a well-rounded knowledge of the long-term care industry to Forest Ridge.  She has worked in long term care for 33 years. She started as a nurse assistant, began nursing classes before moving to Colorado where she obtained her certification in gerontology at UCCS and received her Assisted Living Administrator certification before settling into the Business Office where she found her niche.  She accepted a regional consulting position where she could mentor and train new Business Office managers.  She is currently managing the Business Office and Human Resources at Forest Ridge.  She brings great knowledge and passion to the residents, family members and employees of our Forest Ridge family. Christi resides in Green Mountain Falls and in her spare time enjoys hiking, walking her dog, and reading a good book.
Shane grew up in Nebraska but moved to Colorado in 2012 after graduating from Clarkson College. He enjoys and has always had a passion for working with the geriatric population. He has been providing physical therapy to the geriatric community since graduating in 2012. Outside of work, Shane lives in Florissant, Colorado and enjoys spending time with his wife and kids. He also enjoys going on hikes with his family, hunting, fishing and all the outdoor activities Colorado has to offer.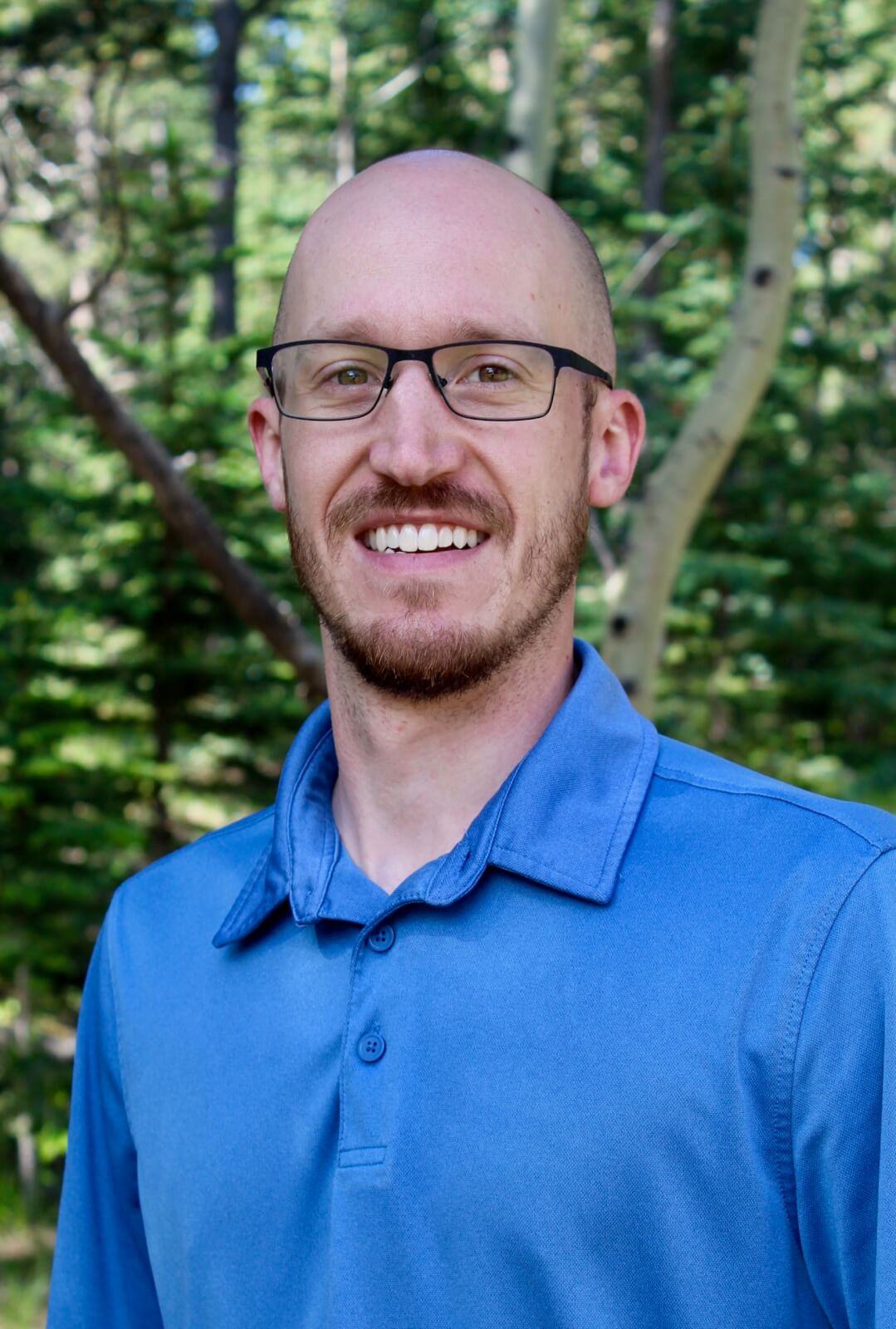 Director of Social Services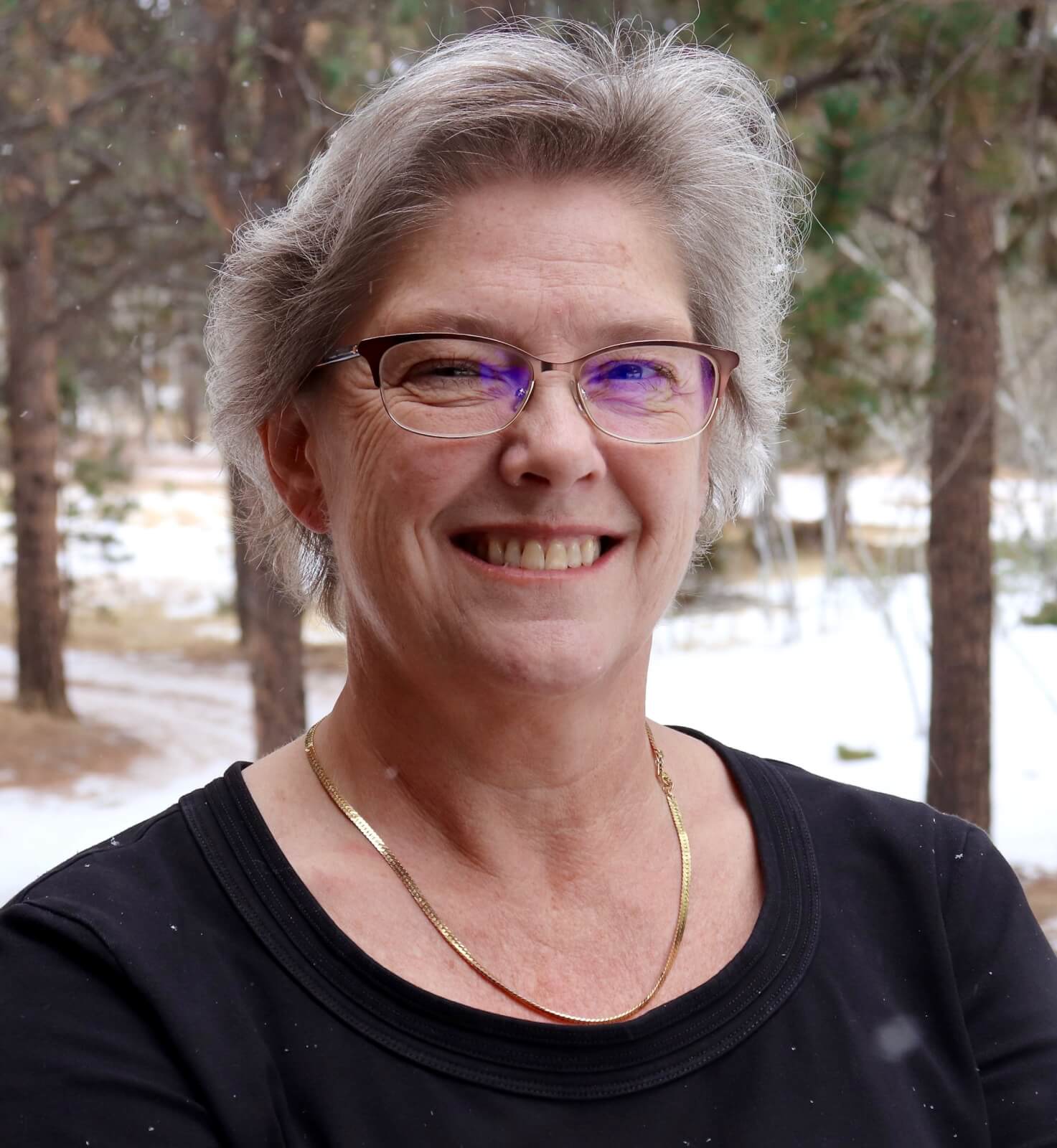 Staff Development Coordinator 
Cindy was born and raised in Pennsylvania, she moved to Colorado in 1989 after her husband returned from a hunting trip to Idaho and stated they were going to "live out west someday".  Cindy lives in Woodland Park and has held public office, ran two non-profits and had her own business in town. After her children were grown, Cindy made the decision to go back into nursing.  Cindy has experience as CNA, and as a nurse in home care and long term care. She has been at Forest Ridge since the day it opened 5 years ago.  When not at work, Cindy enjoys spending time with her seven grandchildren, walking, reading and baking.
Assistant Director of Nursing
Terri started out as a CNA in Nebraska at the age of 19, after encouragement and mentorship of a supervisor she returned to school and received her diploma in Practical Nursing. In the 35+ years Terri has been a Nurse, she has held many roles from Charge Nurse to Management positions, and has worked in Skilled Nursing Facilities, Assisted Living Facilities and an Endocrinology Clinic. She has always held the geriatric population dear to her heart making LTC her preferred environment for Nursing. Terri is thankful for the opportunity to serve the residents, families and staff of Forest Ridge and looks forward to getting to know each one individually. In her spare time Terri enjoys spending time with her Husband and family, including their 6 children and 5 grandchildren. Terri has lived in Nebraska, Oklahoma, Arkansas, Tennessee and California. She has always loved the Mountains and is happy to now be living in Divide, Colorado. Terri has a personal relationship with Jesus Christ and enjoys spending time reading the bible, praying and attending church services.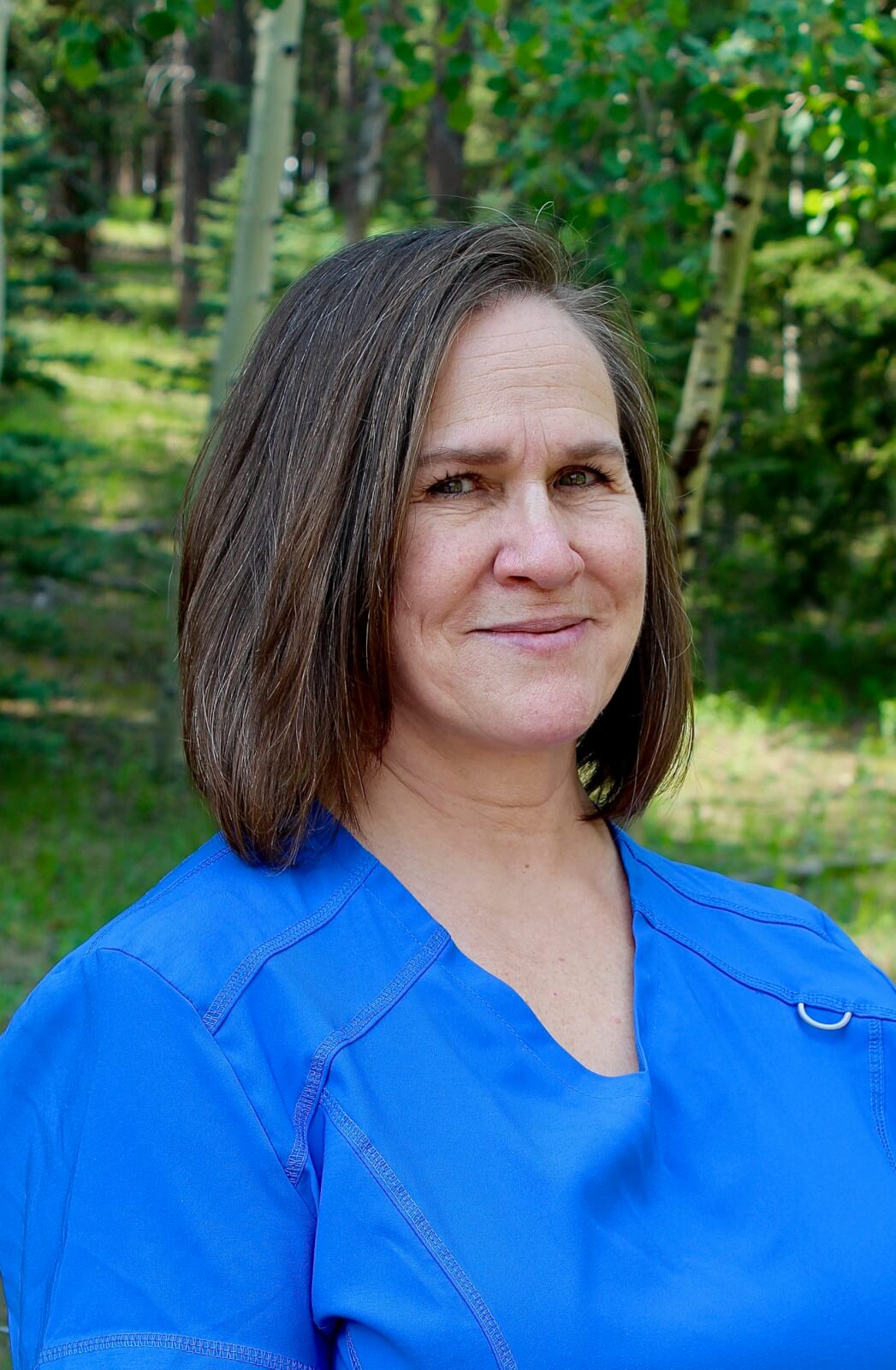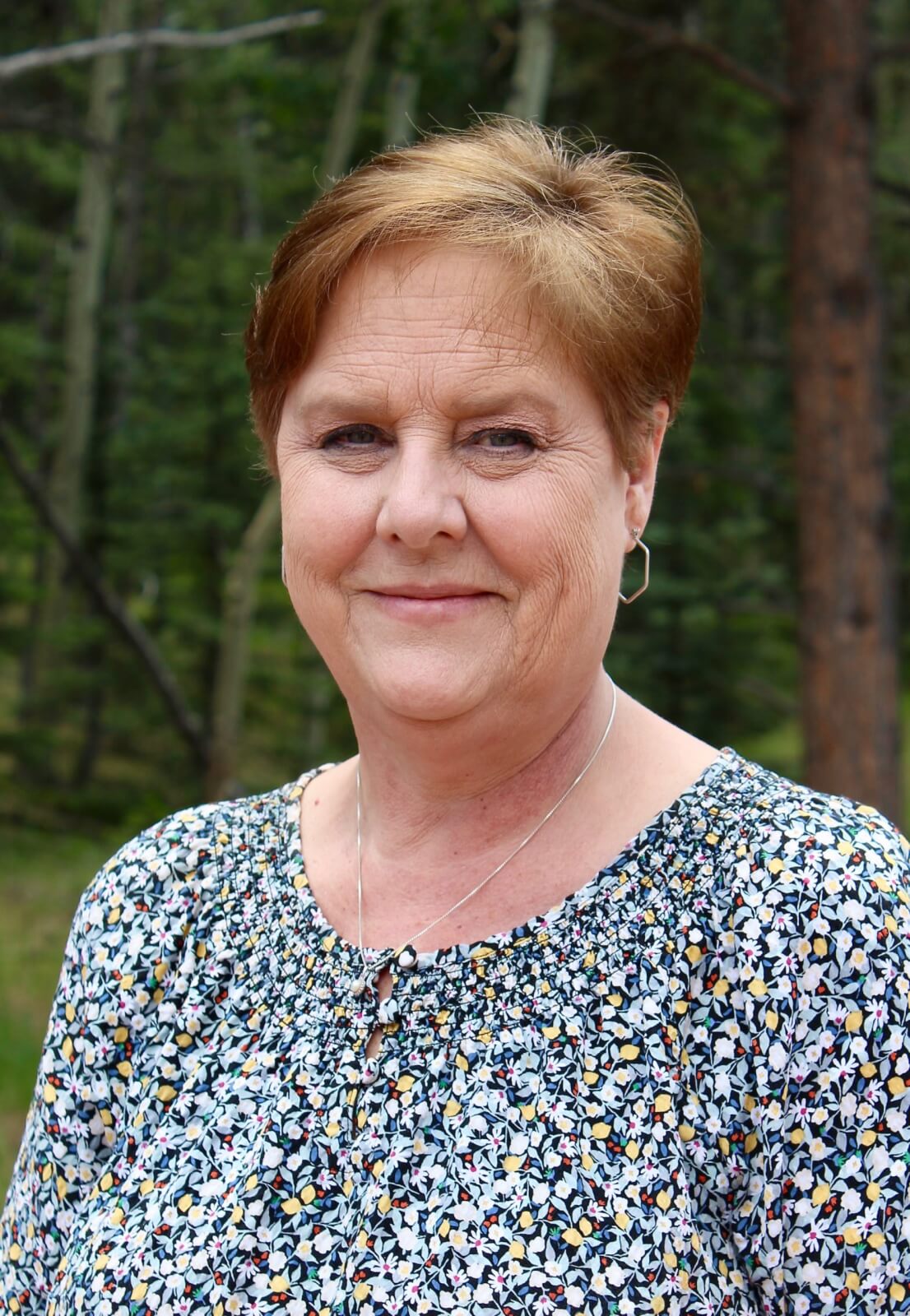 Audrey Eubanks, Activities Director, is a native of South Georgia. She relocated to Colorado with her son in 2016. She has 30+ years working in an administration capacity that include being a licensed insurance agent and as an office manager for a 21 unit restaurant franchise. Audrey's passion has always been to serve and minister to our elderly population and she has done that for over 20 years on a volunteer basis. She joined Forest Ridge as an Administrative Assistant and stepped into the role of Activities Director in 2020. She is excited to bring her administrative knowledge, her creative abilities, and her heart for the residents to Forest Ridge. In her free time, Audrey enjoys exploring beautiful Colorado with her son, spending time with friends. and being involved in her local church family.
Administrative  Assistant
Morgan is a Colorado Native who grew up in Woodland Park. She graduated from the University of Colorado at Colorado Springs in 2019 with her BS in Biomedical Sciences. She is pursuing a career in becoming a physician assistant and hopes to start her masters program next fall. Morgan started at Forest Ridge Senior Living in 2019 as a CNA on our memory care unit. After a year and a half of dedicated compassionate care with heart, she transferred into the Administrative Assistant role. In her free time, Morgan enjoys camping, fishing, hiking, and spending time with family. Morgan currently lives in Woodland Park with her husband and their cat, Sushi.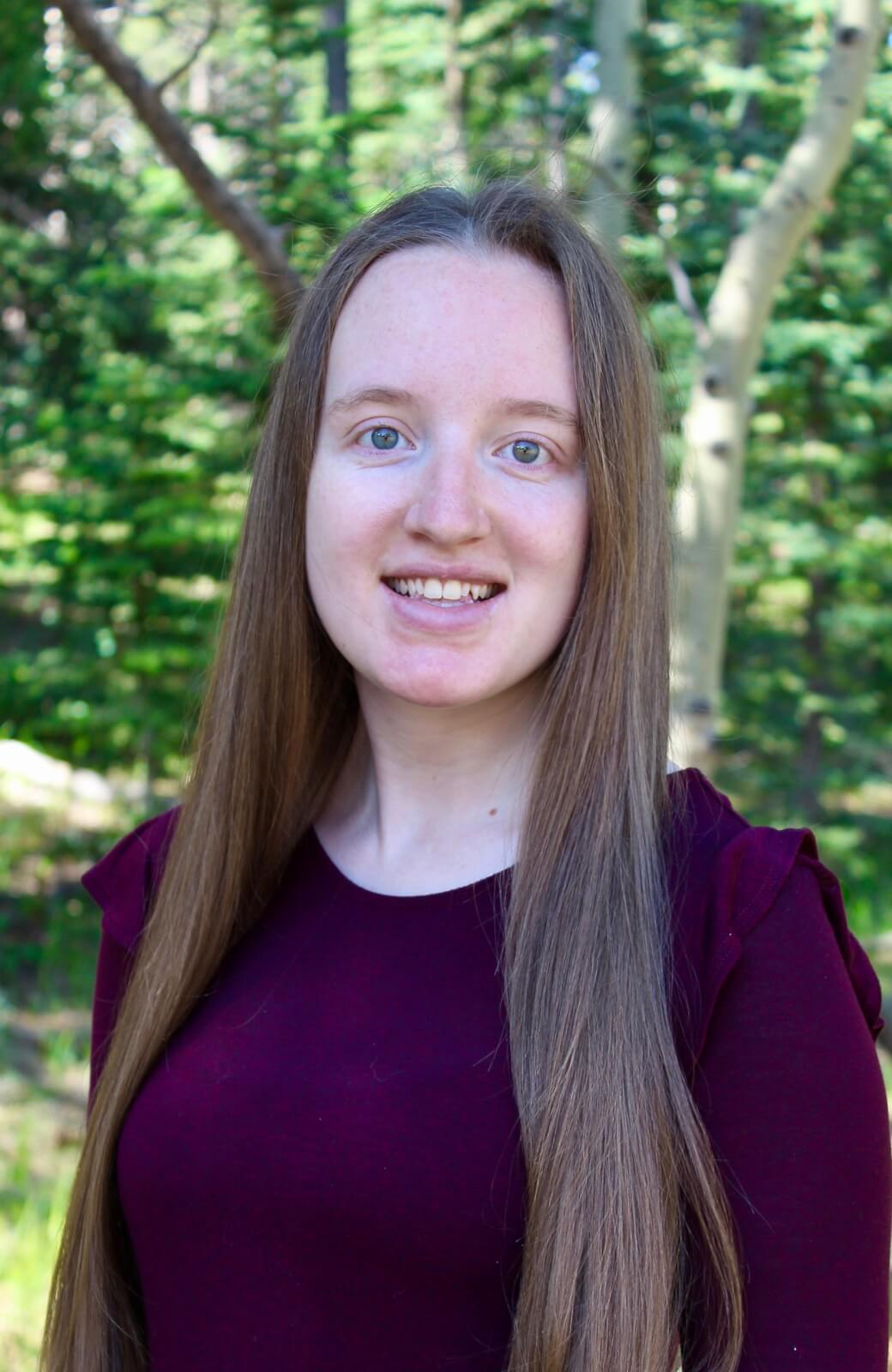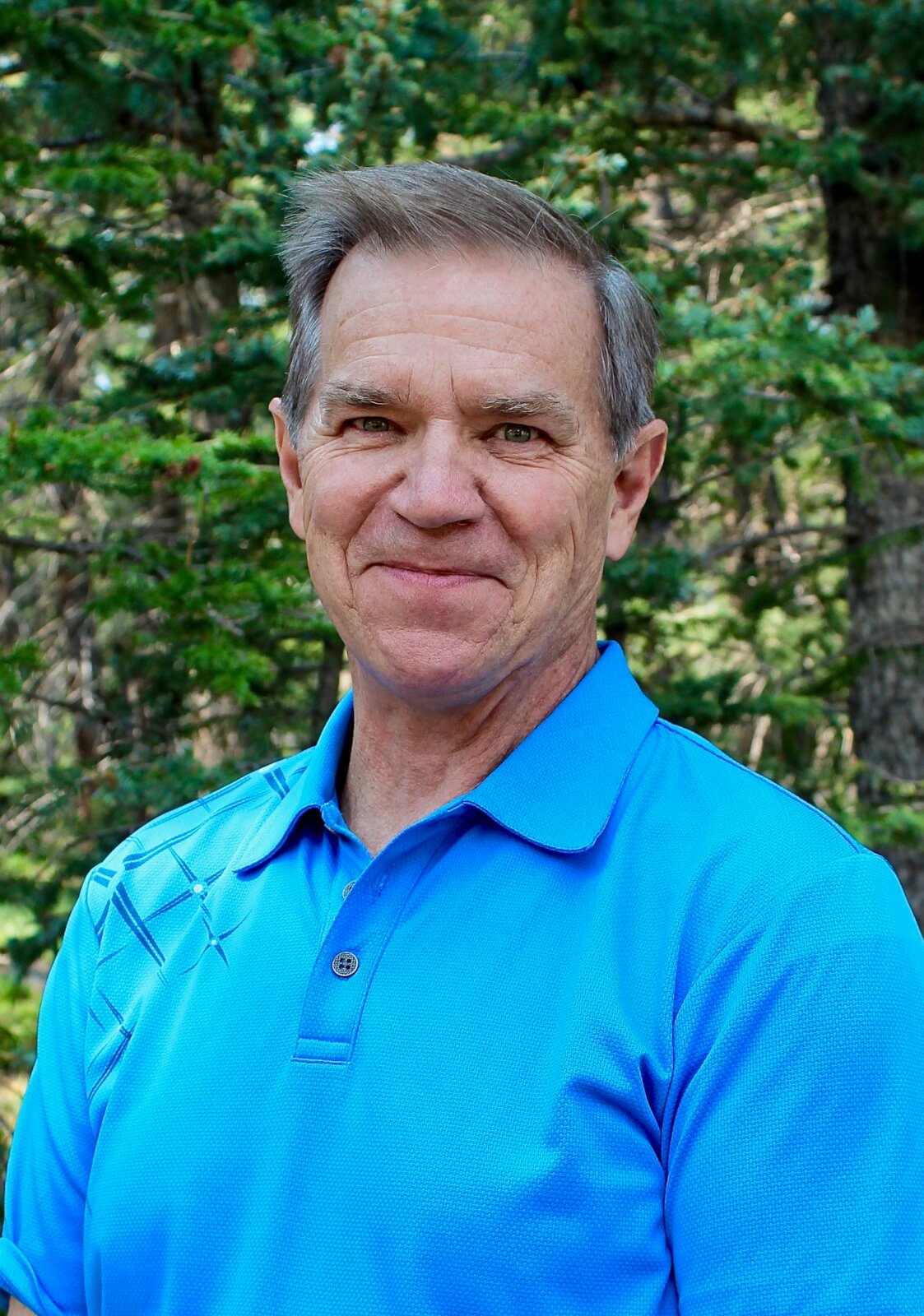 Environmental Services Director
As a native of Colorado Cordell has lived in various parts of the state. He has resided in Steamboat Springs, Glenwood Springs and east on the Prairie. Most of his life has been spent in the Colorado Springs area. Cordell's career began in facility maintenance and as a licensed HVAC technician with a mechanical four license through Pikes Peak Regional Building Department. Going back to school, Cordell pursued an AAS degree in Business Administration that propelled Cordell to a slightly different role as a Production Planner for semiconductor company managing a $21 million a year product line. Cordell then became the Director of Facilities for the Colorado Springs Fine Arts Center while they were completing a $28.6 million expansion/renovation. Cordell became a member of the Pike Peak chapter of International Facilities Management Association in 2008 and is a Certified Professional home Inspector, Certified Commercial Inspector, Certified in Incident Command Systems, Certified in Fire and Life Safety in Long-Term Care Facilities. Cordell started with Forest Ridge two months before the building opened during which time he prepared the building to receive residence. Cordell loves spending time with his family, having family dinners, gardening and loves being in the outdoors -camping, trout fishing and elk hunting. The Forest Ridge mission statement, "Compassionate Care with Heart" and along with employee camaraderie makes Forest Ridge the best place to work.
Providing our residents Compassionate Care with heart.