Find out what Our Community says about us
"They always have activities for everyone."
Compassionate care just begins the type of care your Loved One or One's will receive when they come to live at Forest Ridge in Woodland Park. Whether this is for full time or just for Rehab the staff goes over and above all the time for everyone that lives there. Mom has been living at Forest Ridge for a couple months and is really enjoying herself.  The last place she was at she never would call home but here she does which makes me feel so much better knowing she is comfortable being there when I am not around. They always have activities for everyone which I think makes her feel more like she is home. We are a very active family so this place was fantastic fit for mom. If you are ever looking for a place for a loved one to go, Forest Ridge in Woodland Park is a great place to look into.  
"The staff is outstanding."
My wife and I recently moved my 98 year old dad to Forest Ridge.  For the past 9 years, dad was living in an Independent Living Center in Colorado Springs and for the past 8 months, I was his care-giver.  I would go over twice a day to give him his meds, get his meal cut up for him, change him, clean him up and more.  We knew that we should be putting him in a skilled nursing center but we hesitated because the experiences we had with many such facilities was not a positive one.  It was recommended to my wife and I to check out Forest Ridge. From the moment we walked in and were greeted by both Morgan and Megan, I knew this place was different.  The facility sparkles with no odors.  The staff is outstanding, from the administration to office to the nurses to the CNA's.  My dad now has eyes on him 24/7 and he is cared for, I mean really cared for and not just an "it's my job" type of care.  Dad is also receiving physical therapy and occupational therapy among other services.  These therapist as well show a tremendous amount of love and care for my dad.  I am convinced that Forest Ridge is the best decision we made for dad and I would recommend them to anyone, especially someone like myself who was hesitant to move dad into such a facility.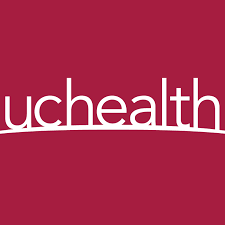 UCHealth Southern Colorado Skilled Nursing Facility Rankings
Forest Ridge Senior Living is a UCHealth preferred provider. As of December 2019 we are very proud to be the only UCHealth preferred provider in the southern Colorado region to receive 5 stars in all categories. We received 5 stars in Quality, Staffing, Health Inspection, and Overall rating.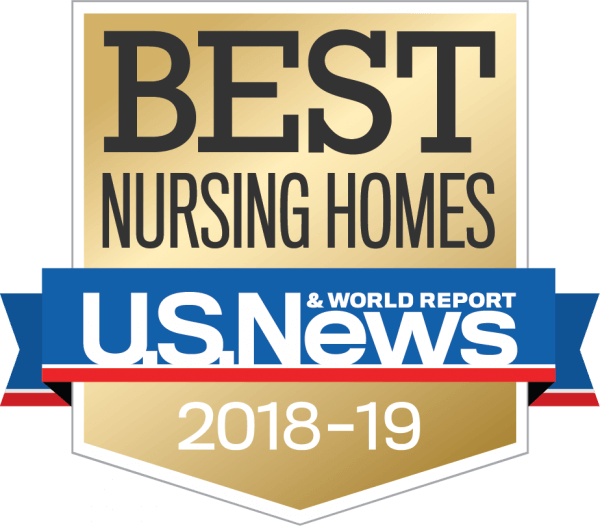 FOREST RIDGE EARNS TOP RANKING BY US NEWS & WORLD REPORT
Forest Ridge Senior Living has been recognized by US News and World Report as one of "America's Best Nursing Homes" for 2018-2019.
"It is an honor to receive this level of recognition for our nursing care and rehabilitation delivery team," said Jamie Hutchins, Director of Nursing, "This is a standard that we will continue to strive to uphold. We take pride in our work place and the care that we provide to our residents."
"Always responsive, helpful and friendly."
I am Father Timothy Corbley, the former pastor at Our Lady of the Woods in Woodland Park, and have had the opportunity to regularly visit the Catholic residents at Forest Ridge. I am greeted and welcomed by the receptionist and staff who are always responsive, helpful and friendly. The facility administrator is frequently observed in the various units of the building. Residents are well-groomed and are often participating in small group activities; interactions between the staff and residents are warm and caring. I highly encourage my parishioners to take advantage of the wonderful facility. I am honored to recommend Forest Ridge.
"Outstanding Care and Beautiful Facility"
My brother was diagnosed with MS over 20 years ago and lost his ability to walk over 10 years ago.  Two and a half years ago we wanted to move him from Chicago to Colorado Springs to be closer to us.  A year and a half ago we decided we would like him to be closer to us in Woodland Park and found Forest Ridge. We were able to get him admitted to their facility. We felt like we hit the jackpot!  Besides the convenience of him being so close, the facility is the most beautiful and cleanest facility my wife and I have ever been in.  The care is fantastic, my brother tells me when he hits the call button, they're usually there in 30 seconds, not like the half hour he used to half to wait in the other facility he was in. Not only is my entire family happy with the care and treatment he is getting, but my brother loves it there and it is where he wants to stay!
Bob & Cheryl Kolody
"Five Star Rating!"
"This is the second time that I have been to Forest Ridge for rehabilitation. Forest Ridge gets a Five Star rating from me!"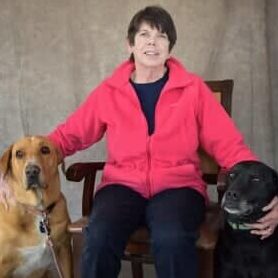 "We think of the staff as personal friends."
"It's so home-like here at Forest Ridge that I visit my loved one for about 6 hours each day, as well as other residents who have become like family to us. We think of all the staff as personal friends."