Rapid Recovery Rehabilitation
Our rapid recovery rehabilitation care is best for our guests that are looking for short term physical, occupational or speech rehabilitation. Our professional nurses and therapists are here to help you reach your goals, and recover quickly so you can return to your everyday life.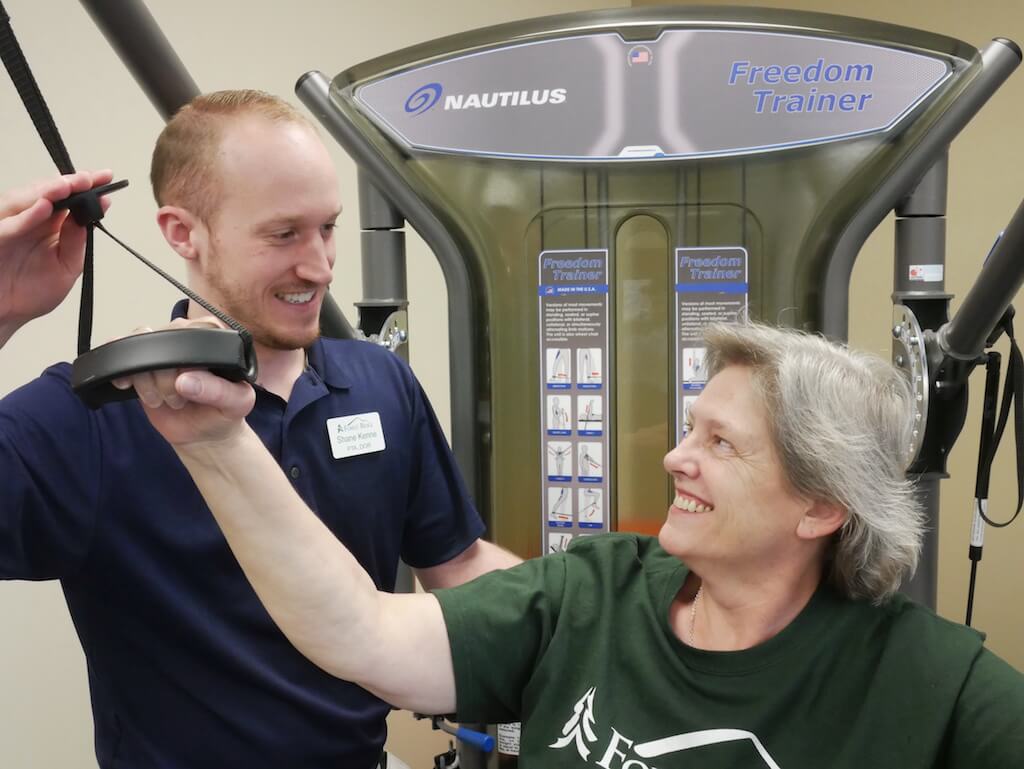 If you're in need of rehabilitation services, schedule a tour so you can experience the Forest Ridge difference.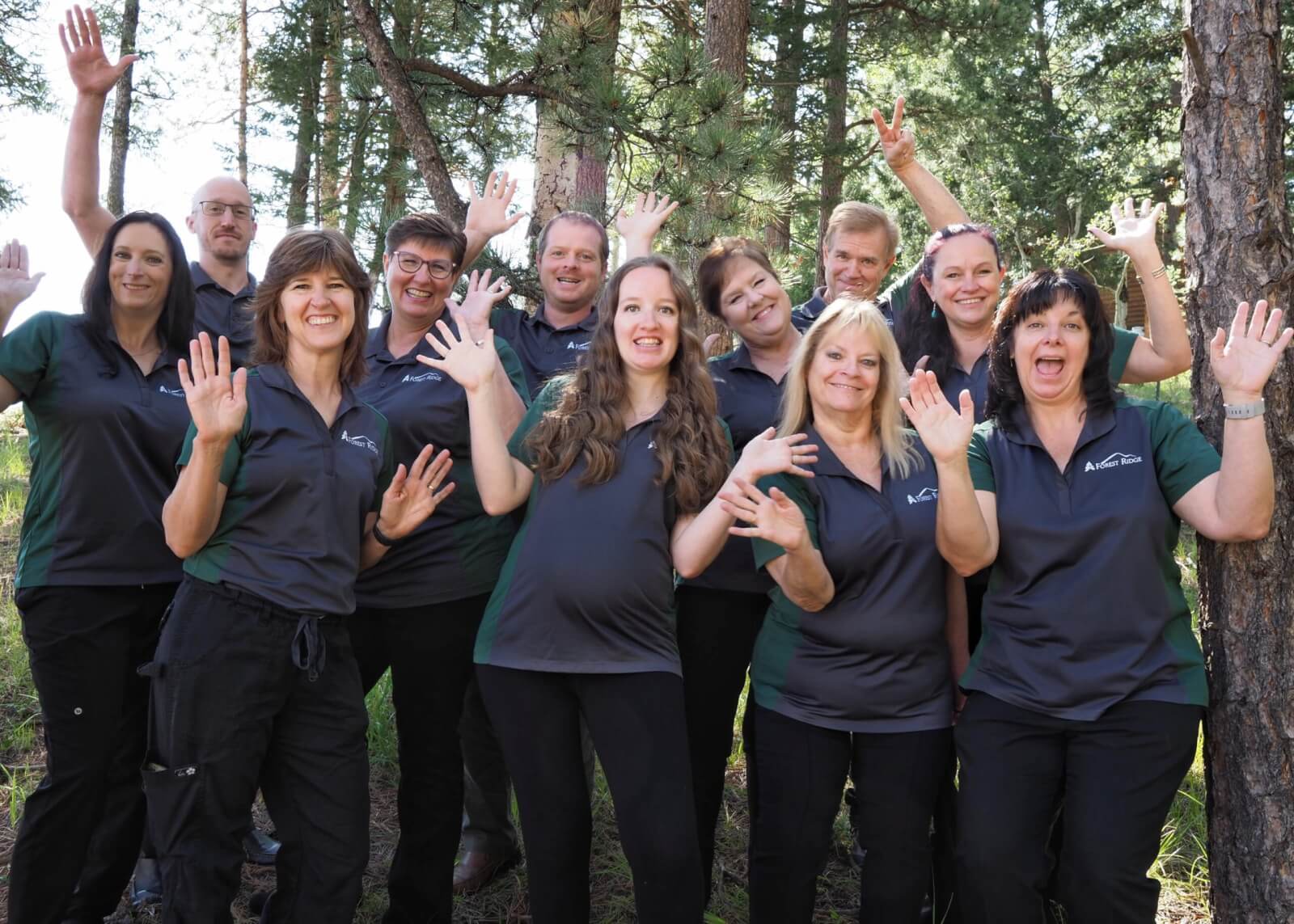 PT, OT, ST services
We offer physical therapy, occupational therapy, and speech therapy services.
Specialized plan of care for every patient
We take care to create a plan of care that's unique to every patient to ensure that you receive the care that's best for you.
7-Days a week
Receive treatment when it's right for you, 7-days a week.
Geriatric Certified Specialist on staff
If you're an older individual, our Geriatric Certified specialist will work with you to create a therapy plan specially designed for your age and condition.
Restorative nursing services for LTC residents
For our long term care residents we offer restorative nursing services to help you regain your physical, mental, and physiological function.
Outpatient therapy services
We're able to provide outpatient therapy for patients released from the hospital or others who need access to care.
Breathe in the fresh
mountain air
Our facility is tucked into the foothills of "America's Mountain," Pikes Peak. Only 30 minutes away from Colorado Springs, enjoy the breathtaking views of the peak while you receive the treatment you need.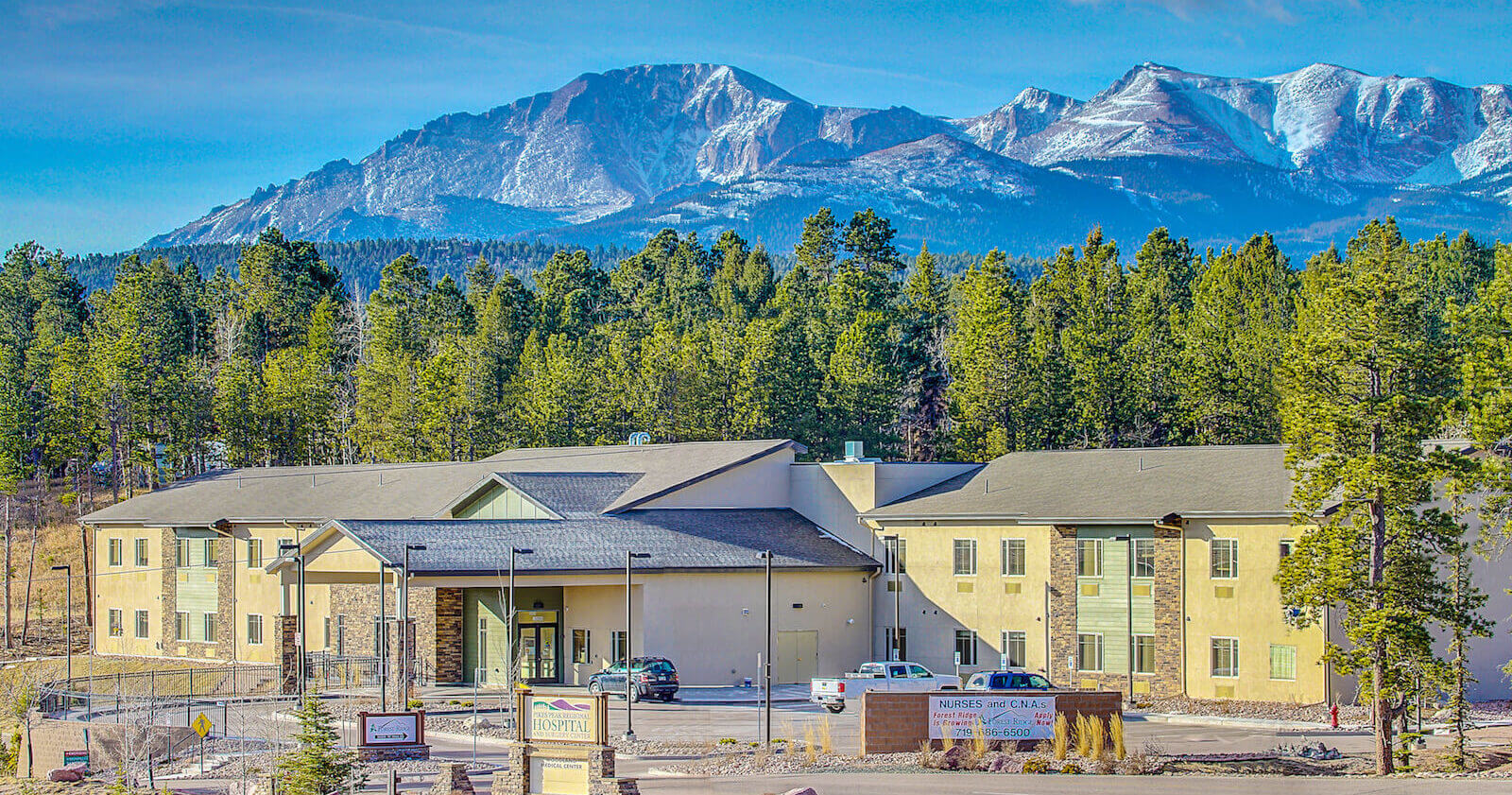 Choose the Forest Ridge difference
We're committed to creating an upscale, resort-like, experience for our guests and long term care resdients.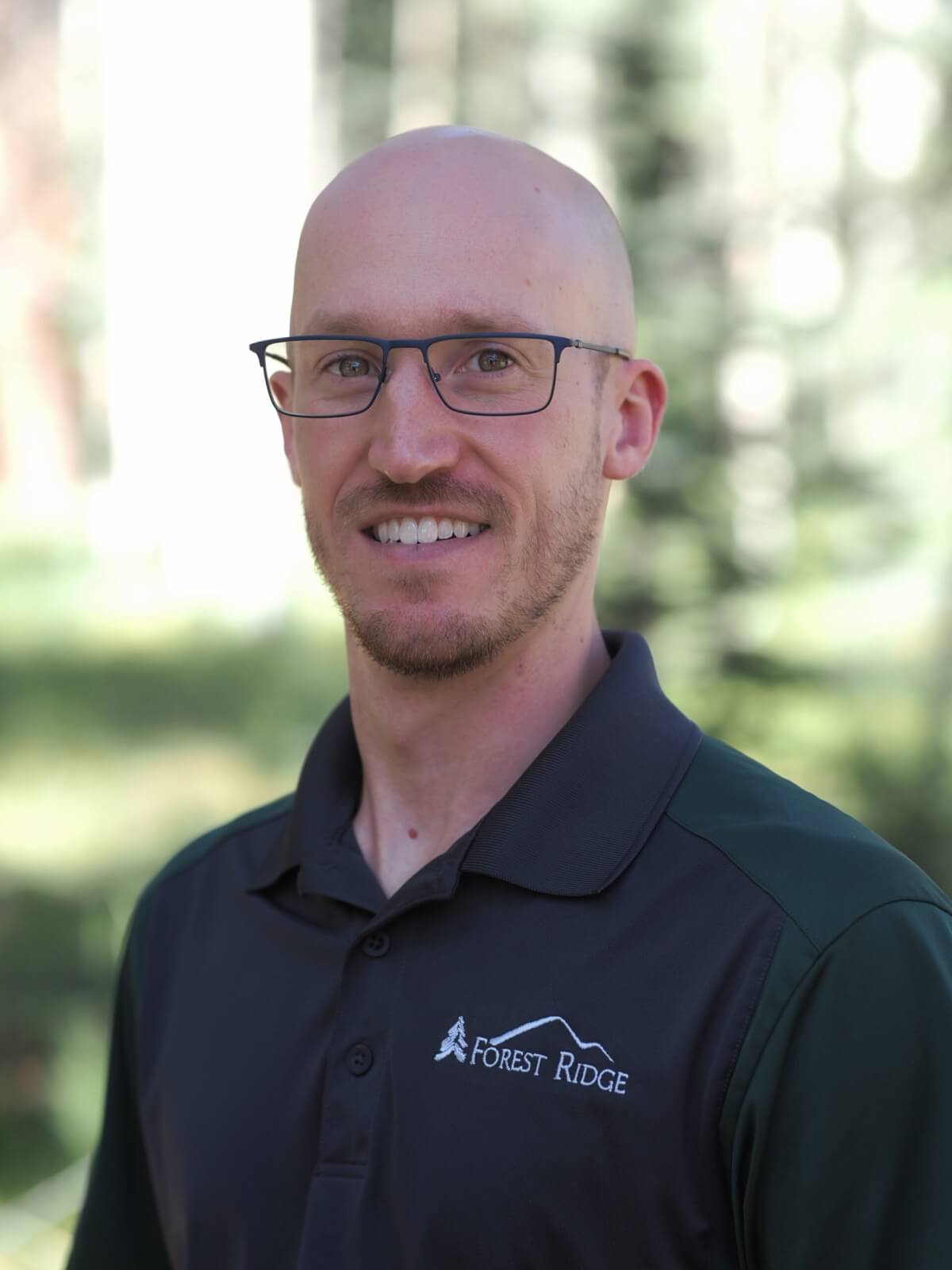 Speak to a specialist today
Our resident rehabilitation specialists are happy to discuss options that are right for you.
Meet Shane Kenne
Meet Shane, our director of rehabilitation. He has been providing physical therapy to the geriatric community since graduating in 2012. Outside of work, Shane lives in Florissant, Colorado and enjoys spending time with his wife and kids. He also enjoys going on hikes with his family, hunting, fishing and all the outdoor activities Colorado has to offer.
"I'm so glad I heard about Forest Ridge when I did. They helped every step of the way to ensure I was receiving the care that I needed."
We Accept A Variety of Insurance Policies
We are able to accept patients who have medicare for a handful of our rehabilitation services including outpatient therapy and our PT, OT, and ST services.
16006 W U.S. Highway 24, Woodland Park, CO 80863
Copyright © 2023 Forest Ridge Senior Living LLC.